Hagerstown Roofer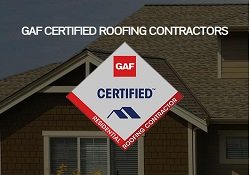 Neglecting to maintain your roof is a bad idea and a lot like playing Russian roulette with your home. Roof maintenance may not seem like a big deal but the fact is that it could end up costing you a ton of money when all is said and done. Repair bills can add up quickly when you start talking about interior and structural damage from a failing roof, not to mention the roof repair and replacement costs with a Hagerstown roofer.

Is this starting to sink a bit? If so, then you are probably wondering what you can do to avoid this kind of situation. The answer is simple; hire a reputable roofer to inspect and maintain your roof regularly.
High-Quality Roof Repair and Replacement Services
When you choose to have all of your roofing needs answered by Complete Builders, our talented crew will make sure your roof is always ready to defend your home and family. Furthermore, if an emergency situation arises such as storm damage (large or small) we will be there to help you repair and rebuild. From roofing inspections, repairs, replacements, maintenance, and new roof installations, our highly-qualified roofing team does it all with expertise that is second to none.

When Was The Last Time You Had a Professional Roofer in Hagerstown Take a Look at Your Roof?
Just as you go to the doctor for a check-up, think of a roof inspection as an annual health exam for your roof system. We are fully licensed, insured, and a GAF-certified roofing installer for your protection. That certification is highly recognized in the industry and not just any old contractor can come close to meeting GAFs rigorous standards to become certified. What does that mean for you as a homeowner? It means you can feel confident that whatever type of roofing work you need to be done on your home will be performed by a highly-trained and dedicated professional, not just some handyman or fly-by-night contractor.
Numerous Maryland Residents Have Already Discovered Why Complete Builders is the #1 Hagerstown Roofer to call!!
GAF Factory-Certifed Roofer in Hagerstown, MD
Our devoted team understands how the Mid-Atlantic East Coast weather has its effect on your roof. So when the time arrives for you to replace your roof, you should know that we install only the finest materials from North America's largest residential roofing manufacturer, GAF Materials Corporation. With industry-leading roofing products and innovations like GAFs Advanced Protection Shingles with DuraGrip that are tough enough to endure the most unfavorable elements including hurricane-force winds, your Maryland home will be well protected for many years to come.
Call Us When You Need a High-Quality Hagerstown Roofer
When you need reliable roofing services for your home in Hagerstown, MD, Complete Builders is the roofer of choice because of our experience and use of weather-rated roofing products. The roofs we install come with outstanding workmanship and material warranties that you will only get from a GAF-certified roofing contractor. Give us a call at (301) 491-4751 or contact us online today to get started!
See More Of Our Services: