Siding is a crucial component of your Smithsburg, MD house that many homeowners ignore. It not only protects your property from the weather, but it also insulates it and has a significant impact on energy efficiency. Your home will be better protected and have a better look if you choose to replace your old siding. Here are some of the most obvious signals that you should contact a Smithsburg siding contractor regarding siding replacement:
Your Siding Does Not Complement Your Desired Exterior Look
In order to get the desired external look for your home, your siding must be replaced if it is old, faded, or if it is just time to update.
One of the curb appeal ideas in Smithburg, MD that may add considerable value to your property is replacing or improving your siding. You may save money on your heating and cooling bills by installing solar panels in your home.
These are only a handful of the most obvious indications. If you see any of these, it's time to repair your home's siding and ensure its safety. Siding replacement is a big job, but with the proper partner, it can be simple.
Your Existing Siding Is Expensive to Maintain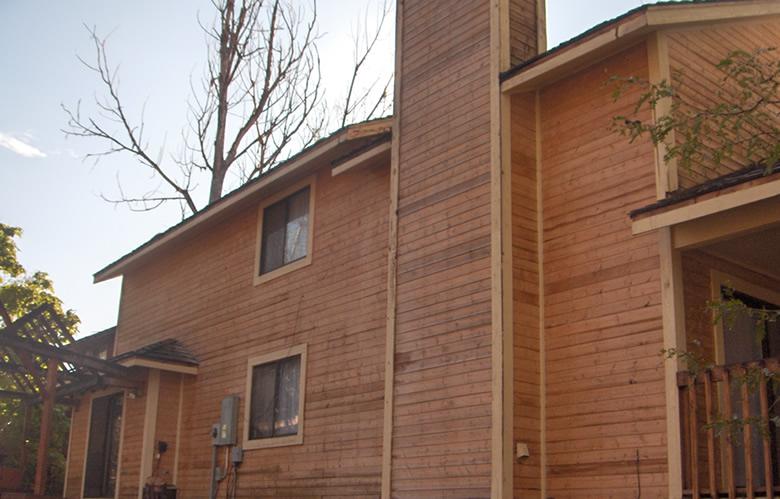 Wood siding needs a significant amount of upkeep. It can take a lot of your time and energy to finish, seal, paint, and so on all the time. If you're weary of maintaining your present siding, it's time to consider changing it with something less demanding.
Vinyl siding is nearly maintenance-free, in addition to its strength, durability, and customizability. This means no more weathering, sealing, repainting, or other wood-related upkeep. To keep vinyl siding looking fantastic, simply clean it every now and again.
Your Siding Has Cracks and Gaps
Visible damage is one of the most obvious signals that your home requires new siding. Holes in the siding, bubbling, warping, fractures, gaps, and other obvious deterioration frequently indicate the possibility of long-term damage to your property.
These kinds of damage show that your siding has been damaged and can no longer protect your home. Moisture and water may wreak havoc on your home's inner structure, as well as its heating and cooling systems. So, if you notice any of these difficulties, repair your siding immediately.
Your Siding Is Rotting
If your home's siding is made of wood, it will weather and exhibit indications of decay over time. Not only does this expose your property, but the rot may spread and cause damage to other sections, as well as invite invasive pests.
Replace your wood siding immediately if you notice any symptoms of deterioration. One strategy to safeguard your property from water damage is to install good siding. Moisture and water harm your property, causing mildew and mold growth, as well as other costly repairs.
Vinyl siding is resistant to weather, decay, vermin, and other elements, making it an excellent choice for replacement siding. It comes in a variety of colors to fit your home and can be made to look like wood if that is what you desire.
You Find Mildew or Mold in Your Home
Mildew and mold thrive in damp, dark environments. So, if you notice visible mildew or mold in your house, you know you have a problem someplace. Moisture and water damage may cause a variety of problems in your house, including pricey repairs, whether it's a leak in the roof, a problem with the siding, or something else.
It's possible that mold lurks behind your walls if you see water damage or discoloration on your ceiling or walls. Your present siding is most likely causing moisture to accumulate beneath it and infiltrate farther into your home.
When this is a concern, replacing siding might help safeguard your home's underlying structure. A home free of mildew or mold can help reduce allergies and improve air quality. Vinyl siding defends your home both inside and out, which is a good thing for everyone.
Turn to a Smithsburg Siding Contractor You Can Trust
To discuss siding alternatives for your home, call Complete Builders at (301) 491-4751. Select the best Smithsburg siding contractor for your house and get a free quotation. When it comes to replacing items as crucial as your roofing and siding, you can't just hire anyone. When you pick us, you will receive high-quality craftsmanship that you will be able to enjoy for a lifetime.